Welcome to the Latinx Digital Media Virtual Seminar Series!
Throughout the academic year, the Center for Latinx Digital Media invites you to a series of weekly seminars held over Zoom.
During the Winter 2023 quarter, the series will take place every Thursday from January 5 to March 9. The seminars are free and open to everyone; they only require you to register in advance. Registration for the Winter 2022 series begins soon. You can find the full lineup below.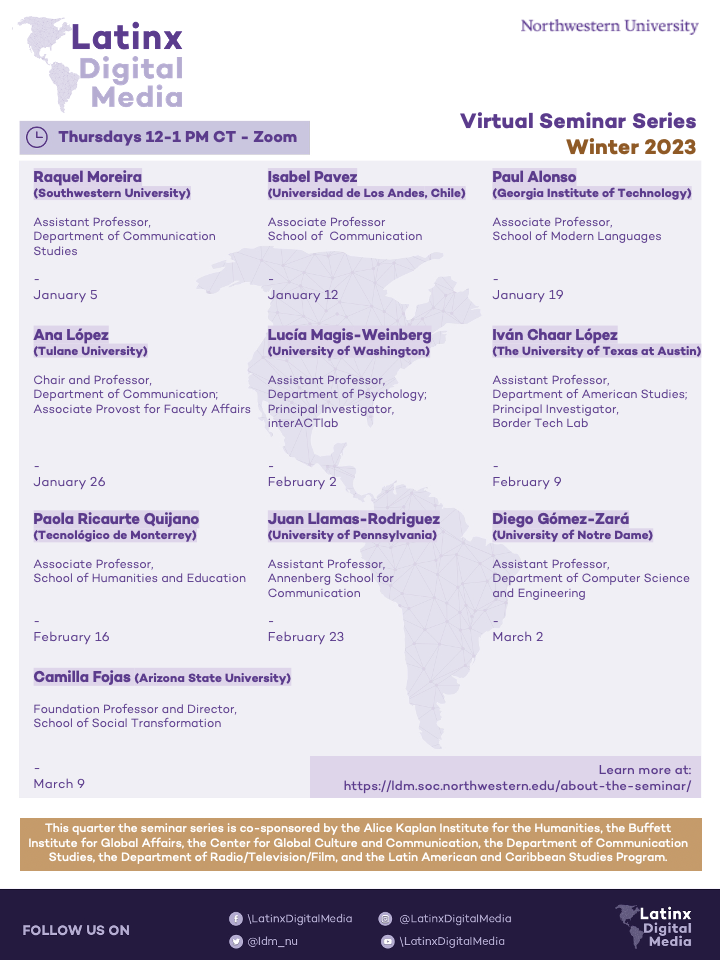 Past editions
We also invite you to discover the seminars from past editions here: Fall 2020, Winter 2021, Spring 2021, Fall 2021, Winter 2022, Spring 2022, and Fall 2022.