Graduate student affiliates at Northwestern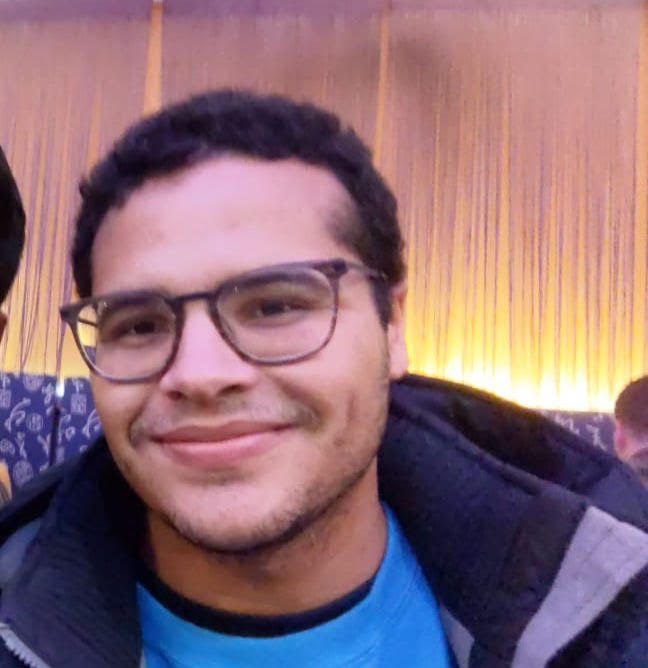 Herminio Bodon. I am a first-year PhD student in Technology and Social Behavior at Northwestern University working with Professor Agnes Horvat. My research interests are in Science of Science, Applied Machine Learning, and HCI for Underserved Communities. Prior enrolling at Northwestern, I earned a MS in Information Science at the University of Pittsburgh. In Pittsburgh I worked for two years as a Commonwealth Scholar, assisting older adults and youth with their technological needs. I had the privilege of developing educational material on various topics including fact checking on the internet, PCs, smartphones and programming. I completed a custom major that focused on science and English at the Pontifical Catholic University of Puerto Rico, where I also played Basketball and ran. I am bilingual in English and Spanish.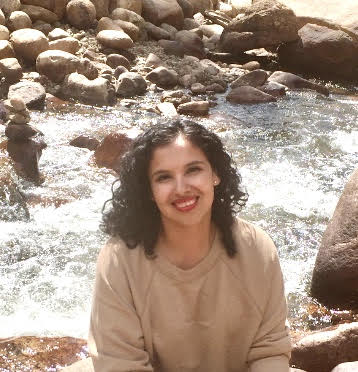 Crystal Camargo is a Ph.D. Candidate in the Department of Radio/Television/Film at Northwestern University. As the daughter of Mexican immigrants, she is deeply invested in Latinx representation in both U.S. English- and Spanish-language television, immigration media, and digital media activism. She has been published in SCMC + and is currently a Flow Journal TV columnist. She received her B.A. in International Studies, Spanish Language & Literature, and Gender & Women's Studies from the University of Denver and an M.A. in Screen Cultures from Northwestern. She is also a Mellon Fellow in the Comparative Race and Diaspora Cluster Program and currently serves as the 2020-2021 Latinx Studies Program Teaching Fellow.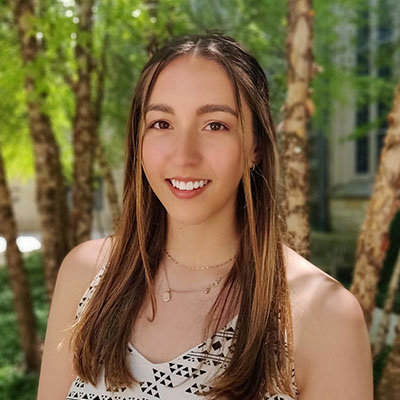 Valerie Gruest is a second-year PhD student in the Media, Technology and Society doctoral program, working with Prof. Pablo Boczkowski. She is interested in the effects of new media on eating disorders and body image issues, visibility of marginalized communities in digital media, and the evolution of contemporary art practices in online spaces. Valerie holds a BA in Communication Studies with a double major in Art, Theory & Practice from Northwestern University. In addition to her scholarly research, she is a multidisciplinary artist exploring issues of race, gender and trauma, and currently serves as an advocate for mental health and safe sport for aquatic disciplines in the Americas, given her background as a Guatemalan Olympic swimmer.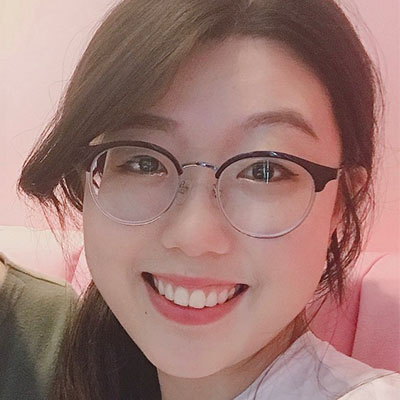 Yena Lee is a second-year Ph.D. student in the Media, Technology and Society program. She was born in Korea and grew up in Brazil. She received her B.A. in Media Studies from the University of California, Berkeley. She is interested in studying the evolving forms of networked social movement and their impact on both consciousness-raising and policy making. Her most recent project looks at the rise of activist chatbots in Brazil that monitor the Congress to understand how civil societies are using chatbots to provide legislative information and stimulate participation.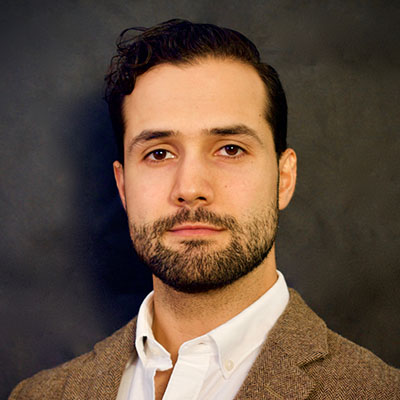 José Luis Quintero Ramírez is a PhD candidate in Rhetoric and Public Culture, whose research explores how hype emerges from online deliberation, and how it serves as an engine for misinformation and political mobilization alike. He is a Buffet Global Impacts Fellow, departmental liaison for Rhetoric and Public Culture, and a close collaborator of the NU Center for Civic Engagement. His interests within academia are influenced by experience in the Information Technology sector, Search Engine Optimization, Foreign Languages, Public Speaking, and Creative Writing.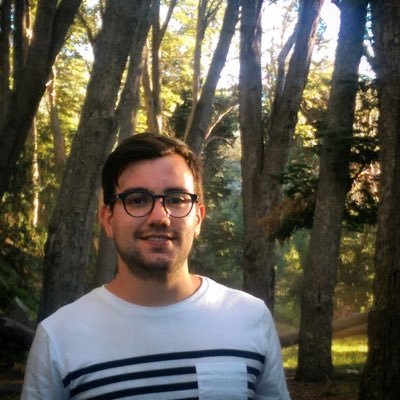 Facundo Suenzo is a Ph.D. student in Media, Technology and Society working with professor Pablo Boczkowski. He is interested in sociology of culture, media reception and digital culture. Born and raised in Argentina, Facundo earned his BA in Communication from the Universidad de San Andrés (UdeSA) and his MA in Sociology from the Universidad Nacional del General San Martín (IDAES/UNSAM). Facundo's work has appeared in New Media & Society, Journalism and Cuadernos.info. Prior to Northwestern, he was coordinator at the Center for Media and Society (MESO) in Argentina between 2018-2020.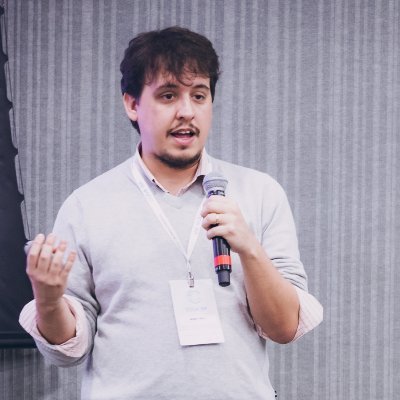 Daniel Trielli is a PhD student in the Media, Technology and Society program at the Northwestern University School of Communication. At the Computational Journalism Lab, he researches how news reaches the public in our increasingly algorithmically-defined world and how journalists can cover algorithms. He worked as a journalist in his native Brazil for over a decade.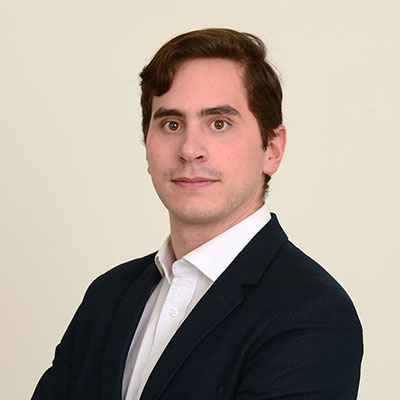 Esteban Villa-Turek is a first-year PhD student in the Media, Technology and Society program at Northwestern University, working with Prof. Erik Nisbet in his Center for Communication and Public Policy. He studies online disinformation with special attention to its policy implications, focusing on political and scientific disinformation in Latin America using applied data science and computational methods. He holds a bachelor's degree in Law from Rosario University (Bogotá, 2014), a master's degree in Public Policy from the Hertie School of Governance (Berlin, 2019) and is currently finishing a master's in Analytics from Georgia Tech.
External graduate student affiliates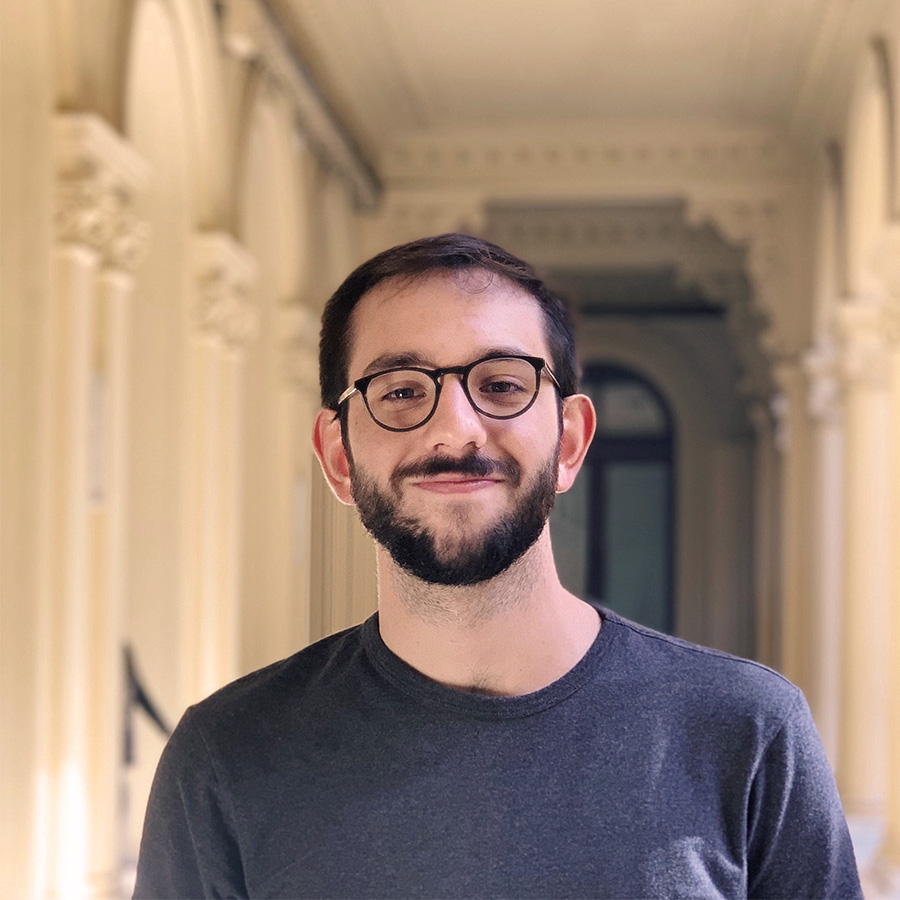 Tomás Guarna is a second-year graduate student at MIT's Comparative Media Studies program, where he researches in the Civic Design Initiative. He is interested in civic media, digital governance, and trust. Tomás received his B.A. in Social Sciences from Universidad Torcuato Di Tella in Buenos Aires, Argentina. Following that, he worked for the Presidency of Argentina's Digital Communications Team. Tomás is a Human Rights & Technology Fellow at the MIT Center for International Studies.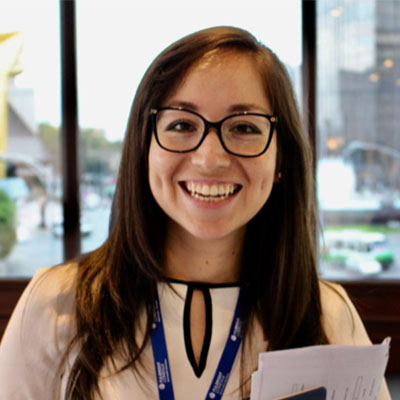 Mariana Sanchez Santos holds a BA in International Relations from ITAM in Mexico City and a Master of Arts in Political Communication from the University of Leeds, UK. Currently a PhD student in the School of Communication at American University. She has also taken courses in City University of Hong Kong, Universidad de San Andrés in Buenos Aires, Stanford University and Oxford University. Her doctoral research focuses in political communication, elections and technology in Latin America. Prior to joining American University, she worked for different offices of the government of Mexico, as a consultant to media companies and as a communications officer to the Fulbright Program in Mexico. She also worked as a research assistant in the Civil Society and Philanthropy Project from ITAM.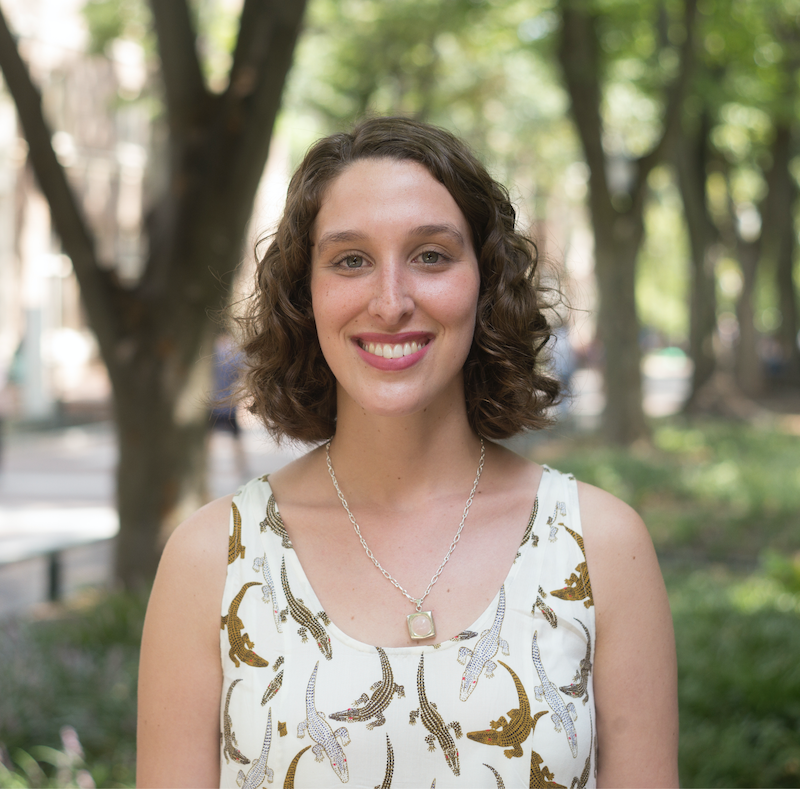 María Celeste Wagner is a Ph.D. candidate at the Annenberg School for Communication at the University of Pennsylvania, where she is also a Doctoral Fellow at the Center for Advanced Research in Global Communication. She holds an M.A. in Communication from the University of Pennsylvania and a Licenciatura in Communication from Universidad de San Andrés in Argentina. From a mixed-methods approach and a global communication perspective, Celeste studies the influence of the media in attitudes and opinions around social issues, particularly those related to gender, and with a focus in Latinx and Latin America. She also studies media practices and interpretations in the contemporary media environment. Her work has been published in Journalism, Digital Journalism, Media, Culture & Society, Latin American Perspectives, and in Latin American peer-reviewed journals, such as Cuadernos.info and Palabra Clave.